1 About Wee Watch
Since 1984, Wee Watch® has proven to be an exceptional Canadian organization, complying with and exceeding all provincial licensing regulations in accordance with the Day Nurseries Act of Ontario. Now, as Wee Watch expands into the United States, we continue to maintain our high standards of childcare and business excellence. Wee Watch owners carefully screen potential Wee Watch Providers for their childcare skills, as well as their ability to provide children with a warm, safe and stimulating environment.
Wee Watch Providers complete a detailed interview, home assessment, a physical checkup and personal and criminal reference checks prior to children beginning care with them. Providers must also complete First Aid training and are expected to continually upgrade their skills. Once a Wee Watch owner hires the right Providers, they then spend their time marketing for parents and managing the activities of the childcare Providers.
Wee Watch franchise owners do not provide childcare. Franchisees are educated on how to recruit, train, monitor and support the Wee Watch Providers who offer professional daycare in their homes. With only a minimal investment, Wee Watch offers a fantastic combination of people and technology along with a proven system.
Wee Watch daycare franchises offer full and part-time care for children six weeks to 12 years of age. The partnership between Wee Watch franchisees, parents and Providers enhances the quality of care that each child receives. Wee Watch franchise owners will check the Provider's home for safety and ensure all standards are maintained.
Parents have the peace of mind of knowing Wee Watch uses many resources to keep them informed of the curriculum in the home, as well as providing them with a wide range of services. Some of these services include a written home visit report, back-up service for days the Provider needs off due to illness or holidays, on-going workshops and training programs for franchisees and Providers, tax receipts and more.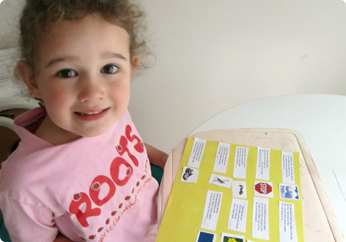 OUR FRANCHISEES
Purchasing a Franchise with Wee Watch fit my goal of running my own business from home while being available to my school aged children. The Head Office helped with marketing tools and techniques and by following their model, I have successfully been able to grow my business while still being an involved stay-at-home mom.

– Cheryl Fillion, franchisee since 2007