3
Our Advantages
At Wee Watch®, we pride ourselves in the fact that our customers entrust us with their most prized possession – their children. We carefully protect our image and reputation to help satisfy our customers' concern for the safety and well being of their children in the most important early years of their development.
Wee Watch franchise owners grow their home childcare businesses within their exclusive territories using the best business and daycare management techniques available. The proven Wee Watch system simplifies every aspect of your business – from marketing and recruiting Providers to daycare programming and accounting. Wee Watch gives franchisees all the tools they need to build the child care business.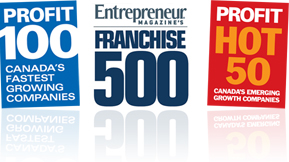 As a Wee Watch franchisee, you will be well prepared to start your business. Some of the tools you'll be provided with that will give you an advantage over other in-home daycare businesses are:
An exclusive territory

Extensive training manuals for easy learning of a developed system

Low overhead, in-home daycare franchise model

No expensive real estate, long term leases or facility build out fees

Low investment of $60,000 as compared to fixed locations that are in excess of $750,000

The high-quality, exclusive "Wee Learn" Educational Program

On-site visits, audits and safety inspection to strengthen the business

More than 25 years of established marketing, advertising and developmental programs

National/regional meetings to network with other franchise owners

Electronic networking for efficient and rapid communication



Our Franchisees
Having a Wee Watch franchise has allowed me the flexibility to raise my children, see them through school and send them to college. With support from the Wee Watch Home Office, I have become empowered to be a successful businesswoman. The Wee Watch program is one I truly believe in, making it easy to implement.
– Shelley Davis, franchisee since 1991