2 Early Opportunity
Each weekday, approximately 13 million infants, toddlers, and preschoolers in the United States spend part of the day being cared for by someone other than their parents. This number represents three out of five young children in the United States. During the last decades of the twentieth century, increased employment of mothers outside the home significantly increased home childcare business demand.
Penelope Leach, British Child Psychologist and renowned author states, "The evidence shows that babies do a great deal better in more domestic-scale day care. It's infinitely more difficult to look after three babies adequately (as in a Centre) than it is to look after one baby and a toddler and a couple of preschool children (a family grouping)." Otto Weininger, Child Psychologist and Today's Parent columnist agrees, "…in the first two years of life, it is important for a child to have a secure relationship with a single caregiver."
Wee Watch® franchise owners do not provide child care themselves. Wee Watch trains franchisees how to start a daycare business – to recruit, train, monitor and support Providers who will offer professional daycare in their homes. With your minimal initial investment, we offer a winning combination of people, technology and our proven home childcare business to help you reach your growth potential.
You take care of the business. Your Providers take care of the children.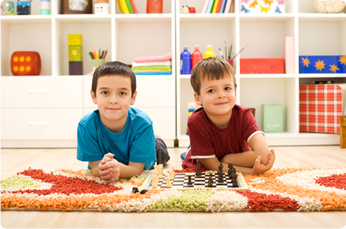 OUR FRANCHISEES
I feel very fortunate to be doing a job I love within an organization I believe in. We have the best system in place to support and enhance the early childhood experience for the child, parent and family. With the support and guidance I receive from the Head Office, I am able to concentrate on the families and providers. It is a reassuring feeling to know I can just pickup the phone at anytime and receive the support I need.

– Gayle O'Connor, franchisee since 2005