6
Initial Growth Markets
Wee Watch® is initially expanding into the northeast United States in the states of New York, New Jersey and Pennsylvania. If you don't see a specific area that you are interested in developing on the map below, we encourage you to fill out the information request form for more information on starting a daycare business.
Please click on a state below to see development opportunities.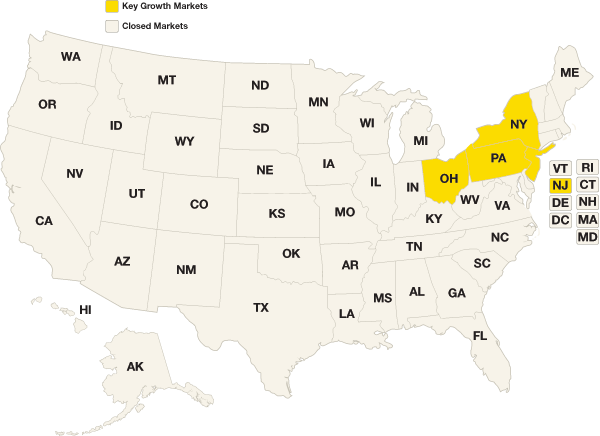 Our Franchisees
I feel very fortunate to be doing a job I love within an organization I believe in. We have the best system in place to support and enhance the early childhood experience for the child, parent and family. With the support and guidance I receive from the Head Office, I am able to concentrate on the families and providers. It is a reassuring feeling to know I can just pickup the phone at anytime and receive the support I need.
– Gayle O'Connor, franchisee since 2005